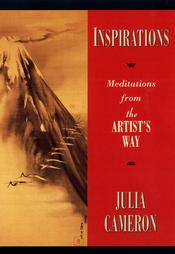 Published: May 2001 | ISBN: 1585421022
The Artist's Way has helped writers, poets, actors, painters, musicians, and creative people from all walks of life find the courage to create-and to make the act of creating a way of life. This collection of meditations and reflections from this groundbreaking work serves as a daily companion and catalyst for inspiration.
Julia Cameron's works reveal that there is a definitive link between creativity and spirituality that can be rekindled and recharged. Inspirations is a powerful resource for fueling the creative spirit.
Amazon | Barnes & Noble | Penguin | Powells | BAMM | IndieBound